First Tel Aviv to Doha Flight Departs with Israeli and Palestinian Soccer Fans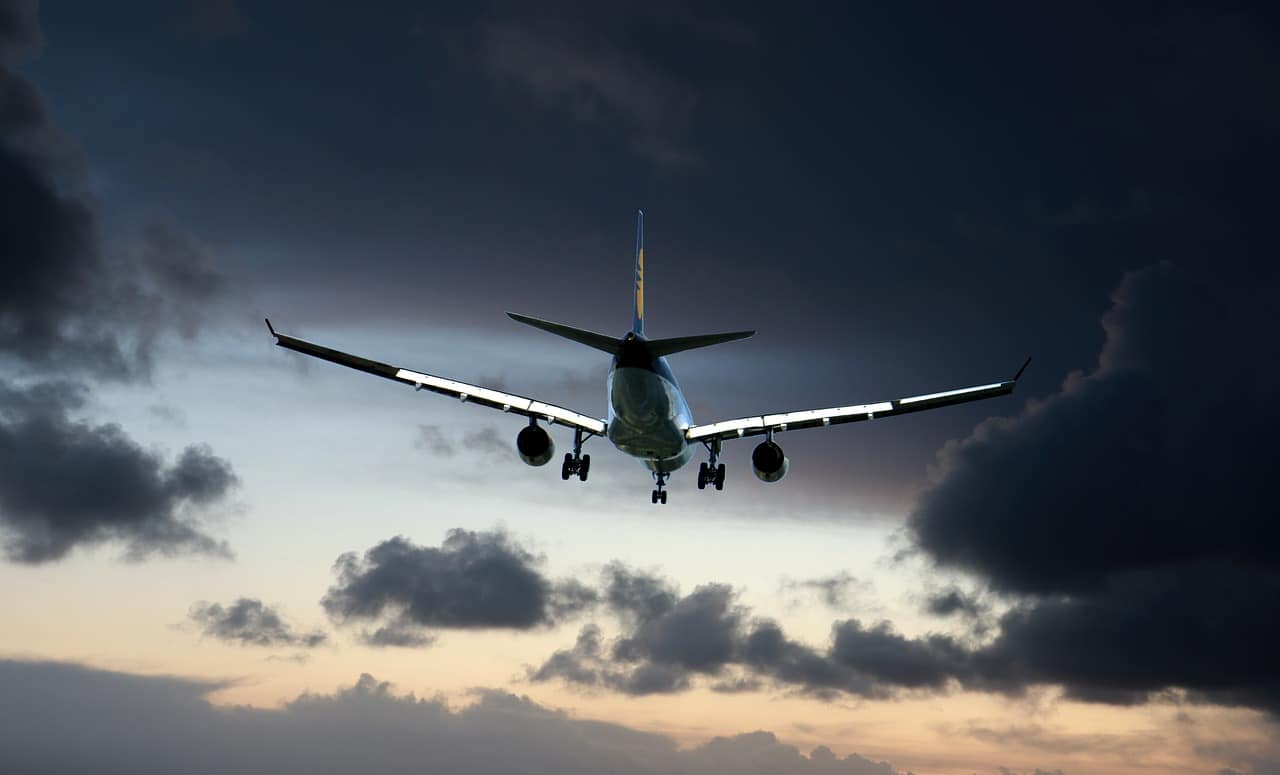 On Sunday morning, a direct commercial flight took off from Tel Aviv in Israel to head to Doha in Qatar, making it the first of its kind.
It was carrying soccer fans, both Palestinians and Israelis, who were traveling to attend the World Cup being held in Qatar.
Direct flight
Even though Israel and Qatar to do not have formal diplomatic ties, negotiations had been ongoing for months and they finally resulted in an agreement.
As per this agreement, Palestinians and Israeli citizens can directly travel to Qatar for attending the matches of the 2022 FIFA World Cup, which will be played between November 20th and December 18th.
TUS Airways was the Cypriot airline operating the flight and the Airbus A320 aircraft took off from the Ben Gurion Airport at 10:55 a.m.
The said flight had a total of 180 passengers, which means it was completely full. There was a great demand for the tickets and the round trip cost a total of $550.
TUS Airways had announced that it would operate a total of 12 flights between the two countries during the World Cup, which means six from Tel Aviv to Doha and six from Doha to Tel Aviv.
This would allow almost 1,000 people to travel from Israel to the Gulf state.
Great demand
Since there is a huge demand, TUS Airways announced that it would explore the possibility of adding two more flights in the final stages of the World Cup.
U8 1162 was the flight number of the TUS flight that took off on Sunday and the tickets that were handed to passengers had the words 'make history' printed on them in Arabic, English and Hebrew.
The tickets also had the Qatari, Israeli and Cypriot flags printed on them. Other Israelis who also wanted to attend the World Cup in Qatar have also booked flights, albeit more expensive ones.
These flights will have layovers in the United Arab Emirates, Jordan, Turkey, or Bahrain. According to diplomatic sources, over 10,000 Palestinian and Israeli fans have bought tickets for attending the 29-day tournament in Qatar.
More details
Before boarding the flight on Sunday, an Israeli passenger said that it was a once-in-a-lifetime opportunity and it was not something they get to do every day.
The passenger also said that it may be their only chance to ever visit the country. He also said that he was not taking an Israeli flag along, even though he had done so whenever he attended previous World Cup tournaments.
The pilot for TUS Airways termed it a privilege for operating the historic flight that departed from the Ben Gurion Airport in Tel Aviv to Doha, as no other flight has directly flown to Qatar from Israel.
He said that they were pleased to offer their services to Israel and would do the same in the future. Israelis had been warned by the Foreign Ministry last week about carrying the Star of David, Israeli flags, or LGBTQ-related items while visiting.