Office Space in Tel Aviv – Discovering Tel Aviv's Top Co-Working Spaces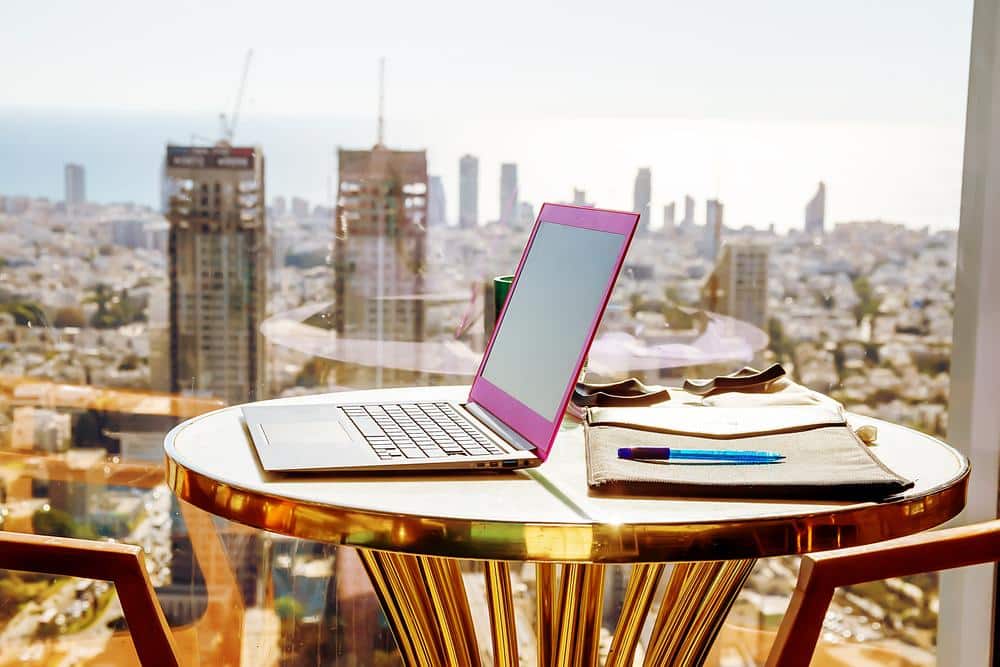 Office Space in Tel Aviv
Are you a freelancer or businessman visiting Tel Aviv? If so, you may have a need for office space either for just you, or for you and your team. Fortunately, Tel Aviv happens to have lots of office spaces you can easily rent or share with freelancers or business people like you.
Such office spaces provide a palace of solitude where you can get some work done with no distractions. The following are five options to consider if you're looking for an office space in Tel Aviv.
SOSA
SOSA is an office space located in the south city. If you're a freelancer looking for suitable working space, the location is perfect for you. It has provision for both long term and short term work, for all sizes of teams.
You'll enjoy large and comfortable office spaces with sizable desks, a lot of storage space, and good chairs. If you need to hold conferences with your team, SOSA also makes provision for meeting rooms where such meetings can be held conveniently.
What's more? With the train and bus stations located just a stone throw from the location, you can conveniently access transportation to any part of the city at any time, making it an ideal place for commuters.
Of course there's a restaurant and bar for your food and relaxation needs. If you're looking for a super comfortable place to work and relax, SOSA will suit you well.
The Library
As the name implies, The Library provides office space that mimics the peace, tranquility, and quietness of a library. Located in Shalom Tower, the place is a community library that got converted into working space.
You'll find The Library provides a conducive environment for freelancers and tech companies to do their work with ease and host networking events. Everything you need to have a fulfilling work day is available at this office space, including large shared offices and desks.
If you're looking for an office space that opens the door to the possibility of meeting new people and growing your network, The Library is a good option to consider.
AYEKA
If you're a journalist, artist, or blogger looking for an inspiring office environment in Tel Aviv, look no further. AYEKA is a workspace that is ideal for you, offering private, fully furnished studios, large suites, and shared desks.
With its spacious design, you'll have all the space you need to work alone or with your team in the office space building. If you're keen on recreation, you'll also find this place very attractive since it has recreational facilities including a swimming pool and a gym.
There's also a broadcasting studio, library, parking, showers and an outdoor patio you can use at any time. While it does not have a bar or restaurant as is the case with The Library, these are only a short walk away from the building.
If you're looking to organize guest lectures, exhibitions, and other events, AYEKA organizes such events that bring experts together to rub minds and share ideas, right in the heart of the city of Tel Aviv.
Mindspace
Mindspace provides the largest office spaces in the whole of Tel Aviv. You can have 24/7 access to beautifully designed office spaces in this facility where dozens of start ups are hosted.
There are also distinguished meeting rooms for holding conferences and a gym, sport classes, and weekly happy hours among other events for your recreation. Mindspace has offices worldwide and you can work from any of them as you travel the world.
You'll get to meet new people and establish connections through your Mindspace membership which exposes you to innovation by lectures, workshops, and other events that encourage interaction between participants.
WeWork
WeWork is a rapidly growing office space with seven offices in Tel Aviv alone. It also has offices spread across the world where members can enjoy a peaceful work environment. Indeed, the company is the number one office space provider in the world, which is why you'll need to book ahead of time to secure a space.
The Tel Aviv offices are Dubnov 7, Ibn Gabirol 30, Yigal Alon 114, Derech Menachem Begin 144 and Sarona (all Central Tel Aviv), and WeWork Hazerem and Florentin in South Tel Aviv.
The exquisitely designed office spaces alone are an inspiration to get work done when you set up in this workspace. If you're looking for a high-end location in Tel Aviv to get some work done, WeWork is a perfect place for you to set up.
Pick an office Space Today
Whether you live in Tel Aviv or you're just visiting for a short time, you may need a good environment to hold meetings, conferences, or simply do some work away from the noisy life of the city.
All of the above office spaces will help in helping you achieve this goal, although they offer slightly varying services. You can choose the one to use based on your needs and get to work today.
Editorial credit: KiyechkaSo / Shutterstock.com