The Ultimate Shoppers' Guide To Tel Aviv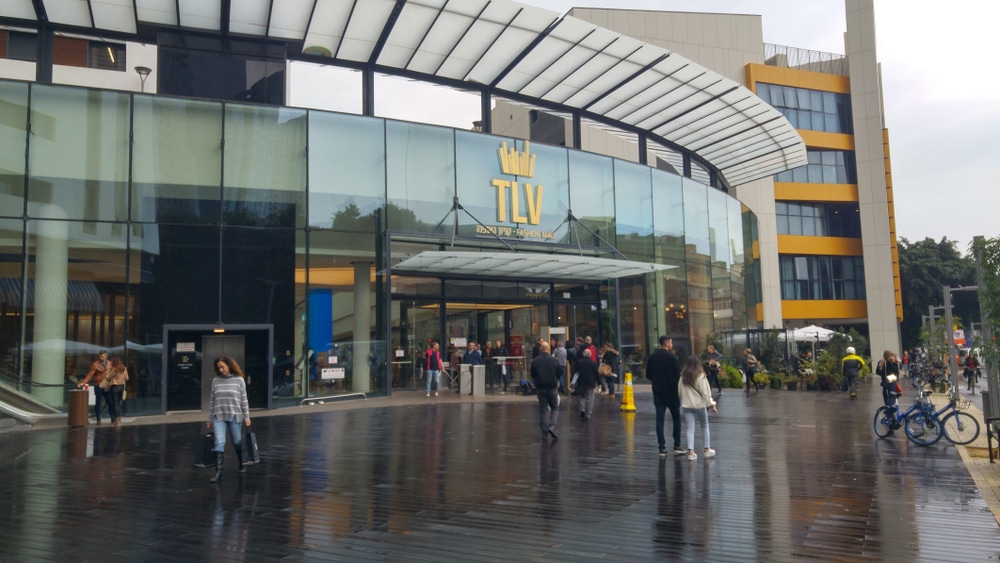 If you have a passion for fashion, an eye for unique crafts, or simply love to explore local markets brimming with diverse products, Tel Aviv is the perfect destination for you. As a dynamic and cosmopolitan city, Tel Aviv offers an extraordinary shopping experience, blending high-end fashion boutiques with hidden gems, traditional markets, and artisanal shops.
From the trendy streets of Rothschild Boulevard and Shenkin Street to the artsy charm of Neve Tzedek and the bustling alleys of Carmel Market, this guide will navigate you through the city's best shopping districts, leading you to discover local designs, international brands, and everything in between.
Get ready to embark on an exciting shopping adventure, uncovering the latest trends, handcrafted treasures, and a vibrant blend of cultures in the heart of Tel Aviv. Let's dive in!
1. Rothschild Boulevard
This iconic boulevard is a hub of shopping activity. It offers a mix of high-end designer stores, local boutiques, and trendy concept stores. You can find everything from luxury fashion to handmade jewelry and unique homeware. Rothschild Boulevard is also known for its vibrant cafe culture, making it a great place to spend a leisurely day shopping.
2. Neve Tzedek
Tel Aviv's first neighborhood, Neve Tzedek, boasts picturesque streets lined with boutique stores and artisanal shops. Here, you'll find local designer boutiques offering clothing, accessories, and home decor with a bohemian flair. The neighborhood's artsy vibe and charming atmosphere make it a must-visit for shoppers looking for something special.
3. Shenkin Street
Shenkin Street is a trendy and bustling shopping area that attracts the city's younger crowd. It is famous for its fashionable boutiques, vintage stores, and independent designers. From stylish clothing to unique accessories, Shenkin Street is a treasure trove of contemporary fashion and urban chic.
4. Carmel Market (Shuk HaCarmel)
If you're seeking a more traditional market experience, Carmel Market is the place to go. This bustling market offers a wide range of products, including fresh produce, spices, clothing, electronics, and souvenirs. Haggle with the local vendors and embrace the lively atmosphere as you explore the various stalls.
5. Nachalat Binyamin Arts and Crafts Fair
Held every Tuesday and Friday on Nachalat Binyamin Street, this arts and crafts fair is a haven for creativity. Local artisans showcase their handmade products, including jewelry, ceramics, textiles, and unique art pieces. It's an excellent place to find one-of-a-kind souvenirs and gifts.
6. Sarona Market
For a more upscale shopping and culinary experience, Sarona Market is a modern indoor market offering gourmet food, trendy boutiques, and specialty stores. It's the perfect spot to indulge in delicious treats while browsing through high-quality products.
7. Dizengoff Center
This iconic shopping mall on Dizengoff Street is one of Tel Aviv's oldest and most popular. It houses a diverse mix of stores, from well-known international brands to local shops. It's a one-stop destination for fashion, electronics, books, and more.
8. Jaffa Flea Market (Shuk Hapishpeshim)
Just a short distance from Tel Aviv, Jaffa's Flea Market is a treasure trove for vintage and second-hand items. You can find unique antiques, retro clothing, handmade crafts, and quirky collectibles. Exploring the narrow alleys and hidden gems of this market is an adventure in itself.
9. Gordon Street
Gordon Street, located near the famous Gordon Beach, is a haven for fashion enthusiasts. This stylish boulevard is lined with upscale boutiques, trendy concept stores, and well-known designer labels. From chic clothing to high-quality accessories, Gordon Street caters to those with a taste for luxury and contemporary fashion. After shopping, you can relax at one of the nearby cafes and soak in the vibrant beach atmosphere.
10. Levinsky Market
If you're a food lover and enjoy exploring unique flavors, Levinsky Market is a must-visit. This bustling market specializes in spices, dried fruits, nuts, and delicacies from around the world. As you stroll through the colorful stalls, you'll be surrounded by the aroma of freshly ground spices and sweet treats. Levinsky Market is also an excellent place to discover specialty teas, coffee blends, and local culinary delights.
Bonus tip: While exploring Tel Aviv's shopping districts, keep an eye out for pop-up markets and events that often take place in various neighborhoods. These temporary markets showcase the work of emerging designers, artists, and culinary talents, providing an ever-changing and exciting shopping experience.
Also, remember to try bargaining at the local markets for a more authentic experience, and don't be afraid to explore the city's lesser-known neighborhoods, as Tel Aviv has plenty of hidden shopping gems to discover. Happy shopping!
Editorial credit: Roman Yanushevsky / shutterstock.com