Tel Aviv in a Day (One Day in Tel Aviv) The Ultimate Tourist's Guide to 24 Unforgettable Hours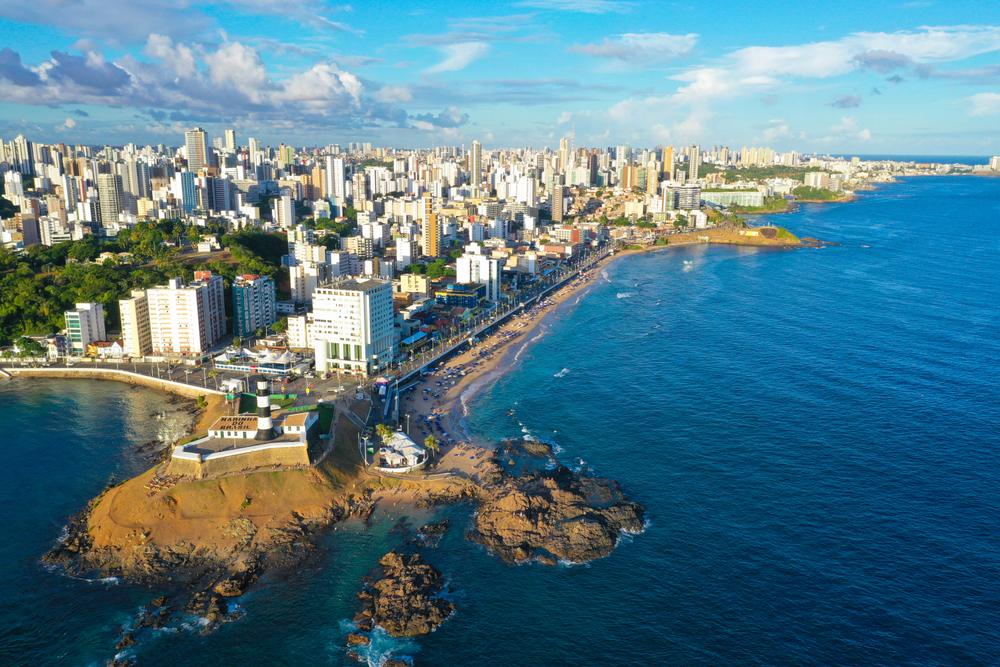 Key Insights:
– Tel Aviv offers a perfect blend of history, culture, and entertainment.
– The Carmel Market is a must-visit for street food enthusiasts.
– Rothschild Boulevard is the heart of Tel Aviv's nightlife scene.
Israel's bustling metropolis, Tel Aviv, is a Mediterranean port city with many attractions. Tel Aviv has something for everyone, from its stunning beaches and historical buildings to its thriving nightlife and culinary scene. Tel Aviv is adding cryptocurrency trading to its menu of services, according to a statement by the Tel Aviv Stock Exchange (TASE).
TASE, which runs Israel's sole public equities trading platform, plans to extend its allowed operations to include crypto trading. Nonbanking financial institutions may offer to invest, advise, broker, or cash checks but cannot take public deposits.
This would be a big step forward for cryptocurrency trading in Israel, with Tel Aviv becoming a center for this quickly developing business.
However, there is much more to see and do in Tel Aviv than cryptocurrency trading;
Start your day with a delicious breakfast
Begin your day in Tel Aviv with a mouth-watering breakfast at one of the city's trendy eateries. You'll find many options to satisfy your cravings, from coffee shops and bakeries to cafes. Some of the most popular places to visit include Benedict, Café Landwer, and Café Xoho. Try the traditional Israeli breakfast of shakshuka (eggs fried in a spicy tomato sauce), fresh bread, and a steaming cup of coffee to start your day off on the right foot.
Visit the bustling Carmel market
After breakfast, head over to the Carmel Market, one of the biggest and busiest marketplaces in Tel Aviv. With over 250 vendors selling everything from fresh produce and spices to clothing and souvenirs, the market is a vibrant hub of activity. Take your time strolling through the colorful stalls, haggling for a good deal, and soaking up the sights and sounds of the market.
Discover the Bauhaus center
Make your way to the UNESCO-designated White City in the heart of Tel Aviv to visit the Bauhaus Center. This iconic centre offers tours of the city's landmark 1930s Bauhaus buildings, renowned for their simple and practical design. In addition to seeing some of the city's most famous Bauhaus structures, you'll gain insight into the movement's history and influence.
Enjoy lunch at the Carmel market
After your tour, return to the Carmel Market for a delicious lunch. The market boasts some of Tel Aviv's best street food, with kiosks offering everything from falafel and shawarma to fresh fish and hummus. Sit at one of the outdoor tables and enjoy some people-watching while you savor your meal.
Relax on the beach
No trip to Tel Aviv is complete without a visit to one of its stunning beaches. Take a short stroll from the Carmel Market to the beach, where you can relax on the sand, swim in the Mediterranean Sea, or stroll along the boardwalk. Tel Aviv's beaches are famous for their lively atmosphere, making them the perfect spot to soak up the city's vibrant energy.
Explore the history of Jaffa Port
In the late afternoon, head south of Tel Aviv to the historic district of Jaffa Port. This area is steeped in history and culture and is home to landmarks such as the Clock Tower, St. Peter's Church, and the Jaffa Flea Market. Take your time wandering the winding streets and alleys of Old Jaffa, and visit some fascinating shops and galleries along the way.
Witness the sunset at Jaffa Port
As the sun sets, return to Jaffa Port to witness the breathtaking sunset over the Mediterranean. The port boasts stunning sea views and is an excellent spot for photography. After taking in the beauty of the sunset, dine at one of the area's many restaurants, which serve fresh seafood and Middle Eastern cuisine.
Experience Tel Aviv's thriving nightlife
Tel Aviv's nightlife is legendary and a must-see for any visitor. Head to Rothschild Boulevard, one of the city's most famous thoroughfares, for a diverse selection of pubs, clubs, and restaurants to suit every budget and taste. For a unique experience, check out Kuli Alma, a renowned artistic pub with live music and a vibrant atmosphere.
If you want a more laid-back experience, visit the Jaffa Flea Market. This bustling market offers everything from antiques and clothing to street food. It's the perfect place to find unique souvenirs and gifts for your loved ones back home.
Final thoughts
Tel Aviv is a dynamic city with a rich history, gorgeous beaches, bustling markets, and an incredible nightlife. Whether you're a foodie or a history buff, it's a must-visit destination that offers unforgettable experiences.
Editorial credit: Cassiohabib / Shutterstock.com