The Ultimate Guide To Tel Aviv's Most Spectacular Beaches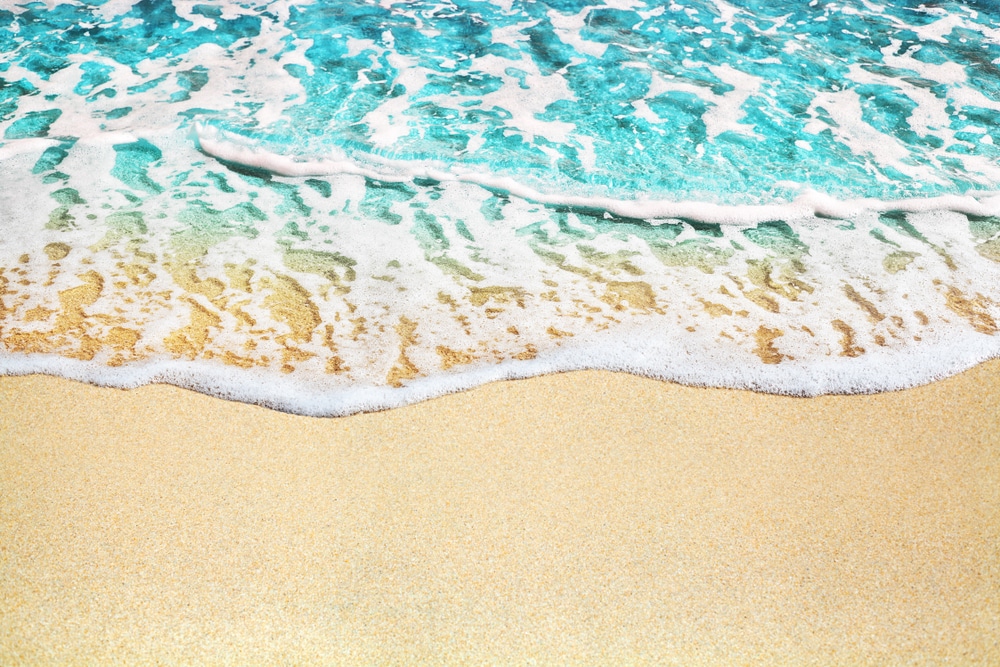 Welcome to the vibrant shores of Tel Aviv, where golden sands meet the glistening Mediterranean waters, and the sun-drenched coastline beckons beach lovers from near and far.
This comprehensive guide is your ticket to uncovering the very best that Tel Aviv's beaches have to offer, presenting the top five seaside havens that have captured the hearts of locals and tourists alike.
Whether you seek the energetic buzz of bustling shores or crave the tranquility of a hidden oasis, Tel Aviv's diverse beach scene promises an unforgettable experience for every sun seeker.
So, get ready to dive into a world of sun, sea, and sand as we embark on an enchanting journey through Tel Aviv's top five beaches, each offering its unique charm and allure.
1. Gordon Beach
Located in the heart of Tel Aviv, Gordon Beach can be found just north of Ben Gurion Boulevard and Gordon Street. Gordon Beach is one of the most well-known and bustling beaches in Tel Aviv. Its vast sandy shore attracts both locals and tourists looking for a lively beach experience.
The beach is equipped with various amenities, including sunbed and umbrella rentals, changing rooms, showers, and beachside cafes and restaurants. Gordon Beach is popular for swimming, beach sports like volleyball, and people-watching.
2. Frishman Beach
Situated just south of Gordon Beach, Frishman Beach is located near the intersection of Ben Yehuda Street and Frishman Street. Frishman Beach is favored by both residents and visitors for its relaxed atmosphere and pleasant setting.
The beach offers a wide stretch of golden sand, ideal for sunbathing and picnicking. Water sports enthusiasts can enjoy activities such as paddleboarding and windsurfing. Frishman Beach is surrounded by a variety of shops, restaurants, and bars, making it convenient for those looking to grab a bite or a refreshing drink.
3. Bograshov Beach
Bograshov Beach is positioned south of Frishman Beach, close to the intersection of Bograshov Street and HaYarkon Street. Bograshov Beach is popular among the younger crowd and is known for its vibrant and social atmosphere.
The beach provides a lively mix of beachgoers, making it an excellent spot for socializing and meeting new people. As a visitor, you can enjoy swimming, sunbathing, and beach volleyball on the beach. The area around the beach is filled with cafes, restaurants, and shops, offering various options for dining and entertainment.
4. Hilton Beach
Hilton Beach is located near the Hilton Tel Aviv Hotel at the intersection of HaYarkon Street and Hayarkon Park. Hilton Beach is a diverse and inclusive beach, welcoming people from all walks of life, including the LGBTQ+ community. It has a relaxed and friendly atmosphere, making it a comfortable space for everyone.
The beach has clean facilities that are well-maintained. Visitors can enjoy beach sports, including matkot (Israeli paddleball), and rent sunbeds and umbrellas for a comfortable beach day. Hilton Beach is surrounded by beachfront bars and cafes, offering a great place to unwind and enjoy the view.
5. Hof HaTzuk Beach (The Cliff Beach)
Hof HaTzuk Beach is located at the southernmost point of Tel Aviv, near the border with Jaffa, just off Jerusalem Boulevard and Yerushalayim Beach Promenade.
Hof HaTzuk, also known as The Cliff Beach, offers a unique and picturesque setting. It is named after the steep cliff that overlooks the beach, providing stunning views of the Mediterranean Sea and the Tel Aviv skyline.
The beach is relatively less crowded, making it an excellent option for those seeking a more secluded and relaxed beach experience.
The waters here are clear and inviting, suitable for swimming and snorkeling. Nature lovers can explore the rocky formations and tide pools around the cliff area. There are also some green spaces and picnic spots nearby, making it a great place for families and friends to spend a leisurely day by the sea.
Conclusion
In conclusion, Tel Aviv's top five beaches provide an exceptional blend of relaxation, recreation, and the vibrant spirit that defines this captivating city.
From the lively atmosphere of Gordon and Frishman Beaches to the social ambiance of Bograshov and Hilton Beaches and the peaceful charm of Alma Beach and The Cliff Beach, each sandy stretch offers a distinctive coastal experience to cherish.
Whether you're seeking thrilling water sports, unwinding under the sun, or indulging in beachside delights, Tel Aviv's beaches have it all.