Tel Aviv Beach Restaurants – A Culinary Tour of Beachfront Restaurants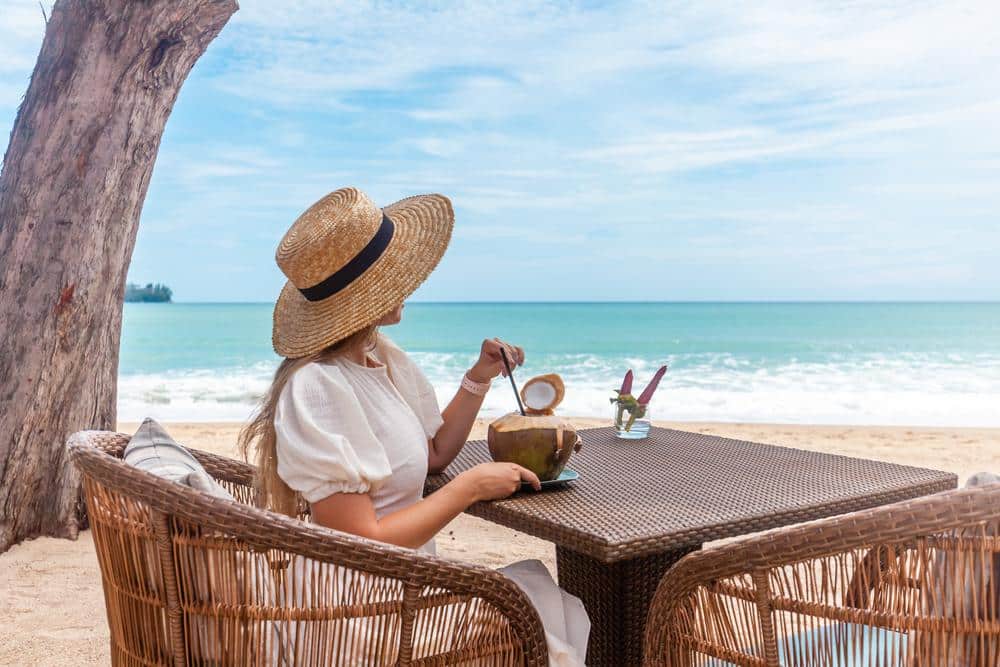 If there is one thing locals and tourists cannot deny is the beauty of Tel Aviv beaches. And the restaurants available to serve you the best seafood while enjoying the views are the icing on the cake.
In this article, we will explore various beach restaurants in Tel Aviv to help you discover which ones suit your needs.
Manta Ray
If you wish to enjoy fresh seafood made with a Mediterranean flavor, then Manta Ray should be your first stop when you visit Tel Aviv. The restaurant is known to have friendly waitpersons, making your stay worthwhile. Be sure to enjoy brunches, breakfasts, dinners, and lunches in this fantastic location.
Calypso TLV
Omer Miller, the man who owns several eateries in Israel, partnered with David Tor, the owner of The Cat and Dog nightclub, to start Calypso TLV. This partnership has brought new energy to Tel Aviv's nightlife. You can now enjoy wistful cocktails and seafood dishes as you dance the night away.
Parakalo
With an amazing view of the Mediterranean Sea, Parakalo is an ideal choice for those who wish to have their meals in an open-air atmosphere. The customer treatment from the waitstaff is closer to none. Some of the dishes you might want to taste are their plump shrimp and rounds of calamari.
The Old Man and the Sea
With a variety of salads and fresh squeezed lemonade as starters, you might not require a main course at the Old Man and the Sea restaurant (though it's wise if you try their kebabs and grilled chicken). You can always occupy one of the tables outside the premises to get better sea views. So what other dishes can you expect at this restaurant? When you get there, you can order tzaziki and oven-baked pita bread.
Kitchen Market
Kitchen Market is known for preparing the best contemporary Israeli food. The creativity of Chef Yossi Shitrit, who is also the founder of the restaurant, will leave you yearning for more.
Aroma
The Aroma founder Chef Haim Cohen says he learned cooking skills from his mum. At this restaurant, the menu depends on what is in season. However, this should be your destination if you need handmade pasta and fish from a clay oven.
Gemo
Gemo has been locals' favorite hangout since launching ten years ago. The restaurant operates 24 hours a day. Enjoy Israeli music as you taste dishes made with local ingredients.
Stella Beach
Unlike other restaurants, Stella Beach's menu changes daily. The joint is popular for hosting Saturday brunch. Some of the dishes prepared here include cured fish, homemade bread, seafood, and various cooked salads. The chefs at Salad Beach use fresh ingredients bought from local sellers.
Talassa
Are you a meat fanatic? Well, this is your restaurant. At Talassa, you can taste pitas filled with ground lamb (arayes) and sip an anise-flavored drink called arak.
Cassis
Since getting into business in 2012, Cassis has been famous for maintaining high standards in terms of their services and food. The lunch menu of this restaurant is exceptional. You can taste a variety of dishes ranging from legumes, spelt rolls, sauces, vegetables, and many more.
Calat HaYam
If you wish to enjoy your dinner in a relaxed atmosphere, then we recommend you try Calat HaYam. On top of the chilled ambiance, the dishes prepared here will leave you mesmerized. You can taste various flavors on their menu, including those from Vietnam and Sardinia.
Goldman's Court
This restaurant is located near the Tel Aviv beach promenade. Goldman's Court serves breakfast to its customers until noon, from Monday to Saturday. Regarding the lunch menu, expect a wide range of salads along with main courses. Moreover, a selection of meat and grilled fish is available for dinner.
Kalamata
Kalamata is specialized in serving customers a selection of traditional Greek dishes, including Taramasalata, Mezze, Moussaka, SpanaKopita, Chicken souvlaki, and lamb gyros.
The Fisherman's Restaurant
For grilled fish, seek The Fisherman's Restaurant services. The joint has been in operation for the last eight years. Along with grilled fish, various meat and seafood options are also available.
Animar
Founded by Chef Hillel Tavakuli, Animar is a modern restaurant known for preparing its dishes with quality raw ingredients. Some of the most ordered meals are fresh fish, meat, and vegetables.
Bingo Burger
Bingo Burger overlooks Gordon Beach. Chef Guy Gamzo is the owner of the restaurant. As its name suggests, expect a wide range of burgers, including fish, vegan, and classic burgers, in this joint. Other dishes include mac & cheese, chicken wings, and chicken nuggets.
Gazoz Beach
Located on Jerusalem Beach in Tel Aviv, Gazoz Beach restaurant serves various meals during the day but focuses only on cocktails and tapas at night.
Greco Beach
Greco is the biggest beach restaurant in Israel. Along with offering seafood, Greco has a takeaway kiosk for Souvlaki and gyros, as well as an ice cream parlour.
Conclusion
With numerous beach restaurants in Tel Aviv, you can now enjoy Israeli delicacies while enjoying scenic views of the Mediterranean Sea.