Tel Aviv's Bustling Nightlife: An Ultimate Guide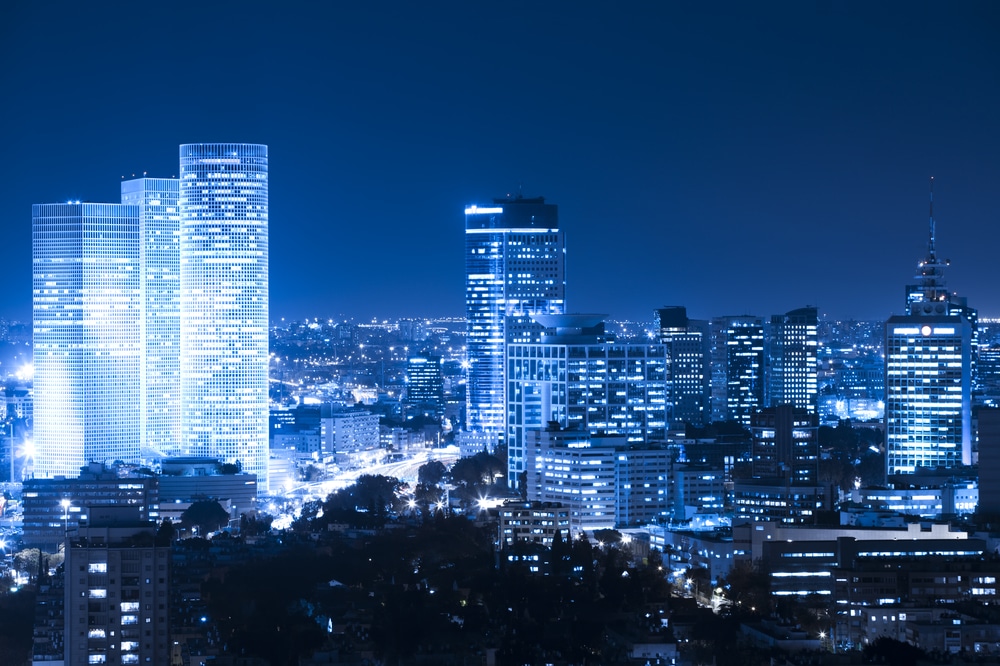 Tel Aviv is known as one of the most electrifying cities in the world, where the sun may set, but the excitement only begins to rise. In this comprehensive guide, we invite you to immerse yourself in the vibrant nightlife of Tel Aviv, a city that never sleeps.
Whether you're a party enthusiast, a music lover, or someone seeking a laid-back evening, Tel Aviv's nightlife scene offers something unique. Join us as we navigate the best clubs, bars, entries, and live music venues that will turn your nights into unforgettable memories.
1. Clubbing Scene
Tel Aviv is renowned for its pulsating clubbing scene, and we'll take you on a journey through the hottest dance floors in town. Discover legendary clubs that host internationally acclaimed DJs, spinning an eclectic mix of beats that keep the energy soaring until the early hours.
HaOman 17: is one of Tel Aviv's most famous and iconic nightclubs. Located in the industrial area of southern Tel Aviv, the club has been hosting major events and top-notch DJs for years. With multiple dance floors, impressive light shows, and a capacity to hold a large crowd,
The Block: Situated in the Tel Aviv Port area, The Block is a renowned electronic music venue. It features state-of-the-art sound and lighting systems, attracting local and international DJs.
Jasper Johns: Located in the heart of Tel Aviv on Nahalat Binyamin Street, Jasper Johns is a popular nightlife spot known for its diverse music offerings. The venue hosts a mix of live music, themed parties, and DJ performances.
2. Live Music Extravaganza
Tel Aviv's live music venues bring the city's artistic soul to life. From intimate jazz bars to rock 'n' roll stages, immerse yourself in the diverse music genres that grace the city's venues. Here is a list of three hidden gems and iconic spots where you can revel in the city's rich musical heritage for an unforgettable live music experience
Barby Club: Barby is one of Tel Aviv's most iconic music venues, known for its diverse lineup of local and international bands and artists. The club has a long history of hosting live music extravaganzas across various genres, including rock, indie, electronic, and more.
Haezor: Situated at the core of Tel Aviv's Florentin neighborhood, Haezor is a famous area for live music enthusiasts. It hosts many renditions, including concerts by transnational and local bands, themed music events, etc.
Ozen Bar: Ozen Bar is a well-known live music venue in Tel Aviv, attracting music enthusiasts with its diverse program. The venue hosts concerts by local and emerging artists, covering genres like rock, jazz, blues, and alternative music.
Others include Levontin 7 and TENDER.FM.
3. Beachfront Nightlife
As the sun sets over the Mediterranean, Tel Aviv's beachfront transforms into a hub of nightlife activity. Picture yourself sipping cocktails with your toes in the sand or dancing under the stars at beach parties that last until dawn. We'll guide you to the best beachfront hotspots for an unforgettable coastal experience.
Alma Beach: Alma Beach is not a specific venue but a section of the beach that comes alive at night with various beachfront bars and restaurants. Along the promenade, you'll find multiple options offering drinks, music, and a laid-back beach atmosphere.
Gordon Beach Club: This beachfront venue combines a restaurant, bar, and nightclub, offering a complete nightlife experience by the sea. During the day, it's a popular beach hangout, and as the sun sets, it transforms into a vibrant nightlife spot with live music, DJ performances, and a lively dance floor.
Hilton Beach: Similar to Alma Beach, Hilton Beach is a popular area where beachfront bars and restaurants set up for the evening crowd. This beach attracts a mix of locals and tourists, and you can find various venues offering music, drinks, and beachfront seating to enjoy the nightlife by the water.
Other worthy of mention are Shalvata and Mendeli Street Hotel Rooftop Bar
4. Late-Night Eateries
After a night of revelry, satiate your hunger at Tel Aviv's late-night eateries. Uncover 24/7 diners, street food stands, and hidden gems serving delicious treats that will satisfy any craving. Here are three popular late-night eateries in Tel Aviv where you can satisfy your hunger after a night out:
Port Said: Located on Har Sinai Street in the trendy Neve Tzedek neighborhood, Port Said is a lively restaurant that stays open until the early morning. Offering a mix of Middle Eastern and Mediterranean-inspired dishes, it's a favorite among locals and tourists alike.
M25: Situated on Rothschild Boulevard, M25 is a popular 24/7 cafe that serves a wide range of dishes, from breakfast classics to hearty dinner options. It's an excellent spot to grab a quick bite or enjoy a full meal any time of the night or day.
Hakosem: Located on Shlomo Hamelech Street, Hakosem is a well-known falafel joint that draws crowds even in the late hours. If you're craving some delicious falafel or shawarma after a night of partying, Hakosem is the place to go.
Other includes Tamara Yogurt and Dr. Shakshuka.
Conclusion
Whether you're seeking pulsating beats, soulful melodies, or simply a memorable time with friends, Tel Aviv's nightlife has something for every nocturnal adventurer. So, wear your dancing shoes, embrace the city's energy, and embark on an unforgettable journey through Tel Aviv's bustling nightlife. The night is young, and the city awaits your vibrant spirit!