Tel Aviv Uncovered: An Insider's Guide to the City's Food, Fun, Surfing, Dancing and Culture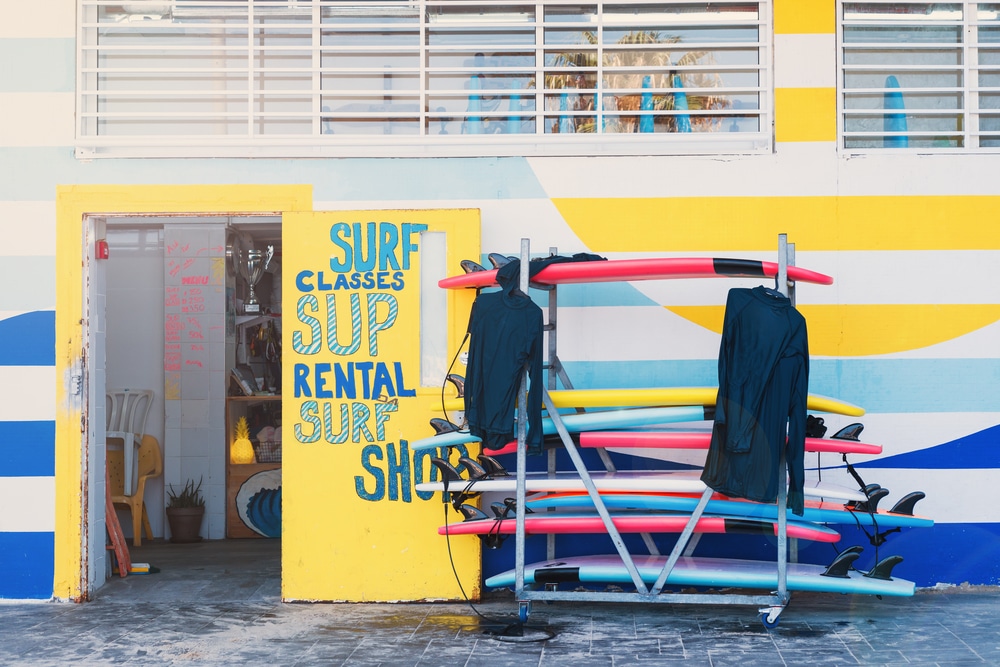 Tel Aviv beaches are a feast for the eyes on any given day. That's because they are usually filled with residents known to be super attractive, flaunting their good looks in athleisure and swimwear. After dark, Tel Aviv's streets become more lively as the nightlife scene here is one of a kind. Most of the clubs stay crowded until sunrise.
What to Know Before You Land
If you want the best nightlife in Tel Aviv, you should visit the city on weekdays, particularly because the residents mostly party on Thursday nights. Tel Aviv then goes quiet from Friday to Saturday night as locals observe Shabbat. That said, you should spend about a week in Tel Aviv to have the best experience.
Considering the city's size, you can easily walk across streets or use bikes and scooters if you don't want to get caught in traffic.
So how do you make payments when shopping? Most merchants in Tel Aviv accept credit cards but keep in mind that receipts here do not have a tip line. Instead, ask the merchant to include a tip on the bill before swiping your card.
Where to Stay
Tel Aviv hosts over 60 modern hotels. The longest-operating hotel in the city is Hotel Montefiore, popular for its top-notch breakfast. The newest is The Vera, an awesome 40-room property with close proximity to some of the best nightclubs and restaurants in Tel Aviv. This hotel provides customers with Egyptian linens for a good sleep after partying through the night.
The Jaffa is set to open soon. The owners of this hotel have spent over ten years reconstructing and renovating a 19th-century complex that used to host a French hospital. Early reports suggest that The Jaffa will allow customers to access the premises on an invite-only basis for the first few weeks into operations.
What to Eat
To familiarize yourself with the local food menu, you will need to visit Tel Aviv's Carmel Market. One thing you will realize is that Hummus is not a side dish or an appetizer but a full meal. For breakfast, visit Shlomo & Doron. This restaurant will change your thinking about Hummus. Do you want some pita bread? Check out Panda Pita restaurant a few meters from Shlomo & Doron.
For your lunch, North Abraxas should be able to satisfy your needs. The restaurant's Chef Eyal Shani is known for preparing one of the best homemade bread with bowls of tahini, crème fraîche, and diced chills for dipping. Other meals offered include carpaccio, pizza, and lamb skewer, which all taste better with a glass of natural Israeli wine.
For your dinner, reserve a table at The Norman Hotel. Food prepared with pure Israeli ingredients by Chef Barak Aharoni is delicious and well-presented. Another restaurant that the locals will definitely recommend is Mashya. Chef Yossi Shitrit makes one of the best breads in Tel Aviv. Just so you know, this is not a regular walk-in restaurant. Always reserve a table on their online platform.
How to Spend Your Day
Are you into surfing? Take a walk to any of Tel Aviv's sandy beaches and join your fellow surfers. If you haven't surfed before, do not worry. Contact Professionals at Aloha Surf School to teach you surfing basics. After surfing, a post-surf massage is recommendable. You can get this service at Yoko Kitahara Spa. Once your mind and body are rejuvenated, get ready to learn about Israel at these museums; Steinhardt Museum of Natural History and Beit Hatfutsot Museum.
If you are looking for local crafts that you can take home, get them at Nachalat Binyamin Market. The downside is that it opens only on Tuesdays and Fridays.
Where to Side Trip
Visit the Dead Sea before booking a flight back home. It is said that Mud bathing in the Dead Sea is therapeutic. But how do you get to the Dead Sea? This place is about two hours from Tel Aviv. You can use public transportation, but we do not recommend this. Instead, hire a driver-guide and make your visit to the Dead Sea a full-day affair. This will allow you to experience different things at your own pace.
Another option for a side trip is Akko Town. It will take you about an hour to get there. You can use the train if you do not want to rent a car. In case you are into history, you will have fun exploring Crusader's Seaport grounds. For delicious meals, Chef Buri will be ready to serve you at his seafood-focused restaurant, Uri Buri. If you enjoy sleep and comfort on earth, you should visit The Efendie Hotel.
Where to Spend Your Night
Before you go dancing the night away, make sure you enjoy some cocktails first. Imperial Bar is one of the cocktail spots we recommend. (pro tip: Book a table during happy hour to enjoy the bar's new menu of Tel Aviv-inspired cocktails). After here, head to Alphabet or The Block to enjoy some good music.
Conclusion
Tel Aviv is one of the few cities in the world with amazing beaches and extraordinary nightlife. The classy hotels ensure your stay is enjoyable. Remember to visit as many restaurants as possible to taste various Israeli delicacies.