The Tel Aviv Watergen Open 2023: What You Should Know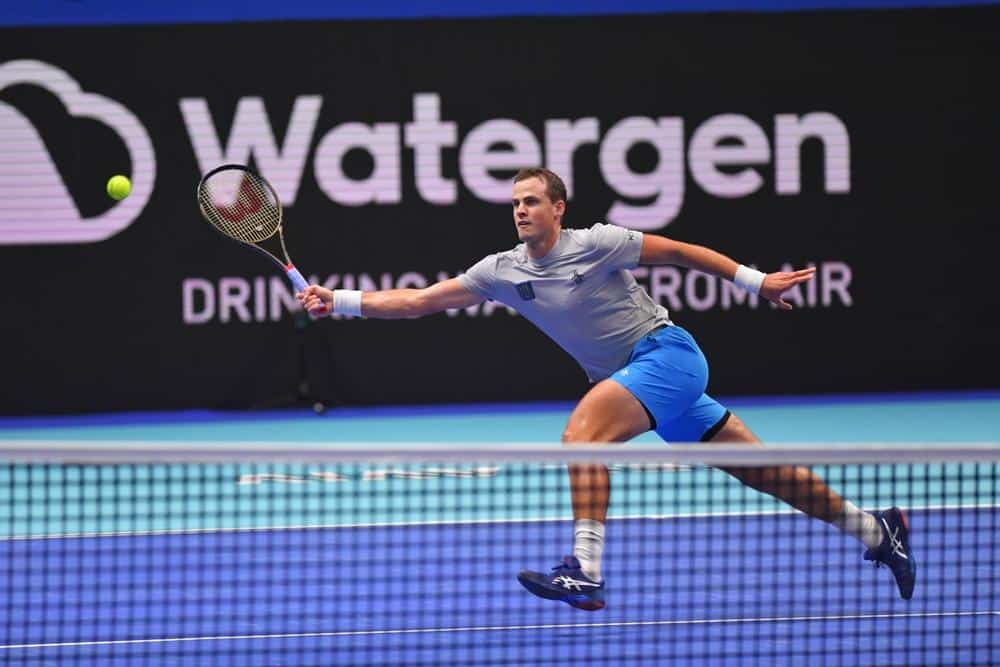 Two months ago, the ATP tour disclosed that it had awarded a 1-year tournament license to Tel Aviv for this year. Tel Aviv's international convention center will host the indoor hard-court event later this year between November 5 and 11, while the qualifiers will hold between November 4 and 5.
Coincidentally, the Moselle ATP event will also take place this period in Metz, France. The award of a license to Tel Aviv to organize an ATP 350 event follows a series of cancellations of several ATP tournaments in China last year.
Last year, Tel Aviv hosted a similar event despite not hosting one since 1996. Hence, this year's event will be the second successive one following a 26-year hiatus in hosting the event.
Before the break-in 1996, Tel Aviv has always hosted the tournament every year since 1978.
A Provisional Schedule
Meanwhile, the tournament organizers have released a provisional schedule for this year's event. The Tel Aviv Open 2023 has been aptly named the Tel Aviv Watergen Open 2023 as pioneer Israeli company Watergen will be the primary sponsor of this year's tournament.
Watergen is an acknowledged leader in the production of atmospheric drinking water devices. Their devices solve the issue of drinking water scarcity in any location and at any time by creating drinking water from the air.
Meanwhile, tickets for the Tel Aviv Watergen Open 2023 are not yet on sale. However, the ticket sales for this year's event will likely be on the tournament's official website as it was last year.
Also, ticket prices will likely be the same too. The average ticket price for the qualifying and first round of the 2022 event was 199 NIS (about US $60), while ticket prices for the semifinal and finals were about US $300 (or 1,009 NIS).
Furthermore, the draws for this event will be available on the ATP tour website as the event date draws close. However, the provisional schedule shows that the first round of matches will be completed by November 6, 2023.
While the second round of matches will be completed by November 8, 2023, the quarter-finals and the semifinals will be played on November 9 and 10, respectively. Then, the finals will hold on November 11.
Players
While the official list of players for the 2023 Open isn't out yet, many of the top 100 ATP players participated in last year's event. Some include current world number one Novak Djokovic and former singles champions Marin Cilic and Dominic Thiem.
Novak Djokovic is the current champion, having defeated the 2022 tournament's second-seeded player Marin Cilic in the 2022 singles final. Even though the prize money for the Tel Aviv Watergen Open 2023 isn't confirmed yet, players in the 2022 event received a total prize money of $949,475.
Editorial credit: PROMA1 / Shutterstock.com