Here's What You Should Know About Israel's Judo Hero Oren Smadja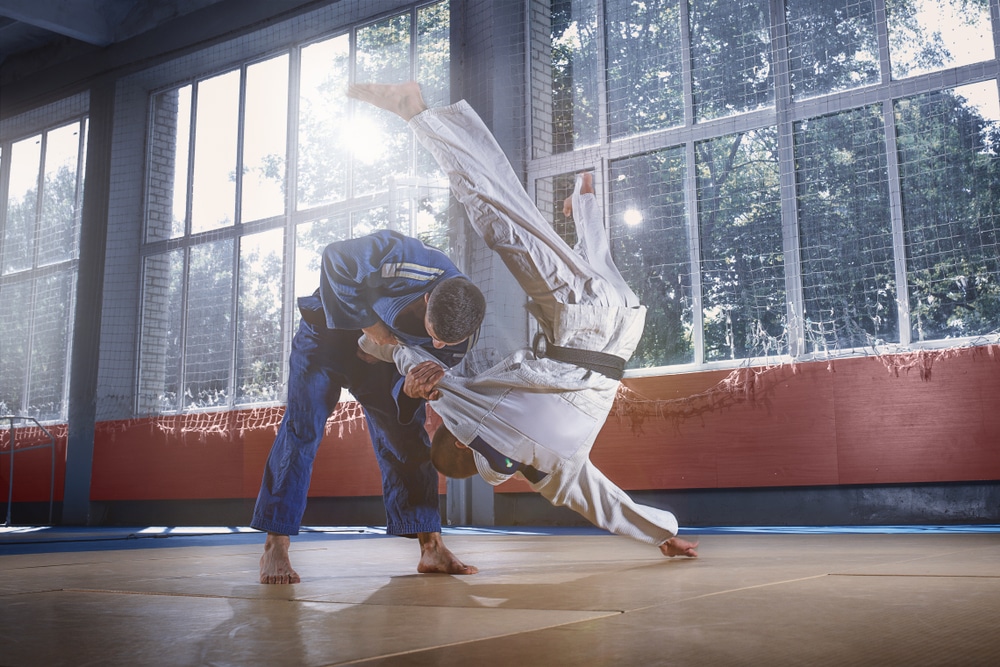 The story of Israel's judo success can't be complete without Oren and Maurice Smadja (Oren's father). Born 52 years ago in Ofakim, the young Smadja grew up in Moshav Nordia in Sharon.
Even though his father founded judo sport in Israel, Oren joined the national judo team at 17.
An Illustrious Career
Oren Smadja and Yael Arad were the first to become Olympic medalists for Israel. While Arad won silver, Smadja won bronze at the 1992 Olympic tournament in Barcelona.
During the Chiba world championships three years later in Japan, Smadja won a silver medal. Before his achievement at the Olympics, Oren Smadja's first competition was the Israel national championship, where he won gold.
He was also a gold medalist at his first international competition in Sweden. Oren recalled that his father told him in 1988 he would become an Olympic medalist in 1992.
Even though he had slight doubts because there was no Israel judo team that year, he believed his father's words and prepared intensely to achieve the goal. Smadja revealed that he made every possible preparation to help achieve this goal, including moving to Tel Aviv and changing his lifestyle.
He said that the magnitude of his Olympic heroics sunk in when a mammoth crowd were present to welcome him at the airport. Smadja recalled that afterwards, it became almost impossible for him to move around the city without drawing media attention.
Making His Mark As A Coach
Following the end of his active career in judo, Oren Smadja became a judo coach in 1996, like his dad. Then, he was in charge of the nation's national judo team (men) in 2010.
More importantly, his trainees became medalists at the Rio De Janeiro and Tokyo Olympic events in 2016 and 2020, respectively. One of his trainees, Ori Sasson, was a bronze medalist at the 2016 Rio Olympics.
Then, Israel's representatives were bronze medalists at the Tokyo Olympics four years later. Hence, Smadja became the first Israeli Olympic medalist as a coach and an athlete.
Also, it was the first time an Israeli group would win a medal at the Olympics. However, Smadja recalls his disappointment at not being a gold medalist during his illustrious career.
Then, his commitment to training other Israelis to become gold medalists led to his establishment of Israel's judo club. According to him, he has become a trailblazer after training Sagi Muki from the age of 4 to an adult who became a world champion in judo.
A Memoir
The legendary Israeli judoka recently published a book highlighting his journey. The book contains Oren's journey to becoming who he is today and highlights Israel's journey to becoming a judo powerhouse.
The book's co-author, Adds Aksmit, opined that Oren Smadja's journey to stardom exemplifies success without being born into a wealthy family. Smadja believes that the support of a loving family goes a long way in helping and encouraging people on their way to success.
Aksmit added that Smadja's journey shows that faith and motivation are the top two traits to success in sports and any other field. "Oren usually spent long hours commuting from the Wingate Institute where he usually trained. His determination helped to surmount several obstacles that nearly truncated his path to success."
Smadja hopes his book can inspire the young ones they can achieve their dream lives with firm conviction in what they're doing and through perseverance. Despite his achievements, Smadja believes athletes who 'almost' win medals should be celebrated like those who win.
He added that he and his team had raised Israel's national judo team to a level where the nation considers not winning a European championship or an Olympic medal a colossal disappointment. Israeli athletes have established a culture of winning medals over the past ten years.
Thanks to Maurice and Oren Smadja, many people worldwide are extensively studying Israel's path to judo success and dominance. Nevertheless, Smadja believes the nation's athletes can still do more, and that starts with instilling the goal of success into the minds of the next generation.
According to him, this model will be helpful in all categories of the Olympics. In a recent interview, Smadja reiterated his commitment to remain involved in the continued development of Israel's sports.