Israel is still a leader as the main center of med-tech innovation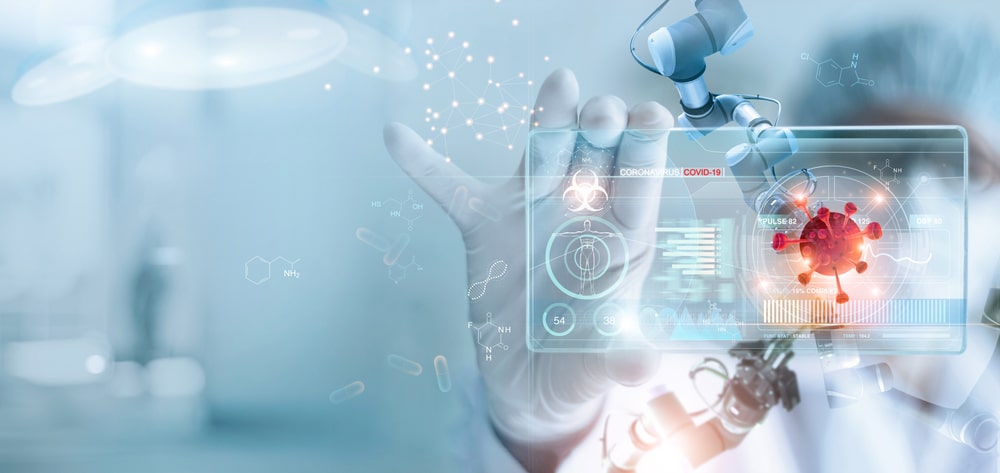 In the past few years, Israel has earned the reputation of being the main attraction for med-tech innovation. The government has over 1,500 in the life sciences and health care industries; about 70% in digital health and medical devices. Every year, over 100 new firms were dedicated to starting medical technology.
Israel, whose market value in health care technology amounted to $6.2 billion, indicates the U.S. International Trade Association, has blended its business-minded nature with technological inquisitiveness and knowledge to form life changing and live saving solutions.
Its interdisciplinary abilities make it strong, combining clinical skills, materials science, software qualification, engineering expertise and electronics.
'Israel presents a remarkable business and innovation powerhouse,' Insights Chairman and CEO informed Maurice Ferre. 'I believe this comes mainly from culture; a relatively young state that has withstood various problems. Utilizing technology as an incentive for change is widespread all over  the state, for instance, health care and energy.
The state's globally-popular medical centers and research universities are also useful partners. They contribute to the growth, analysis and implementation of unique technologies.
Insightec
Insightec, based in Tirat Carmel offers magnetic resonance focused ultrasound equipment (MR)-guided). The Exablate Neuro incisionless neurosurgery space in the firm is the first tool like this to be approved by U.S. FDA for a couple of movement-connected neurological indications; medication-refractory essential tremor (2016) and medication-refractory tremor from Parkinson's disease (2018).
The platform has been marked CE for the two indications and neuropathic pain also. Insightec signed definitive agreements last March for a Koch Disruptive Technologies (KDT)-led series F financing of $150 million. The firm is a Koch Industries subsidiary. The round's post-money valuation is $1.3 billion. The KDT managing director, Brett Chugg recognized possibilities in Insightec from the beginning.
'We realized that Insightec would become significantly disruptive, producing much more better results and significantly lower expenses for health care providers and patients,' he informed BioWorld.
'Insightec's technology prioritizes patients' health by disrupting the old method of treating neurological illnesses such as essential tremor, the most prevent movement disease that is likely to greatly affect life quality.'
KTD included in its portfolio, a second med-tech project in Israel in August. It led a series D round of $71 million in Sight Diagnostics Ltd. The firm, that is based in Tel Aviv, forms the initial direct-from finger stick total blood count assessor that the FDA approved.
The AI (artificial intelligence) engine utilizes machine vision, which analyses blood imagery to recognize types of cells and defects. It mainly transforms a sample into over 1,000 images at the care point.
Silicon Wadi
Israel's innovation expertise has led to it's nickname 'Silicon Wadi.'
'On average, this country has low natural resources, which has compelled us to seek innovation in most enterprises to become a successful competitor the international market, Orcam Technologies Ltd's spokesman, Rafi Fisher, told BioWorld.
'Earlier, most of the innovation in Israel concentrated on 'classical' high tech like telecommunications, software development, cybersecurity, etc. in the past decade or more. Therefore, med tech has turned into Israeli innovation's main focus.
'Defense-based R&D is also useful to the industry. Most startups hire ex military personnel from the popular 8200 intelligence unit and an increasing number of them are joining med tech,' said Fisher. Orcam's team has almost 200 professionals whose focus is mostly on assistive technology creation for individuals with different physical disabilities.
Orcam uses superior Al-propelled computer vision and machine training to offer more independence to visually impaired or blind individuals, or the ones suffering from hearing loss or reading issues.
The Orcam Myeye finger-sized tool affixes to eyeglasses, communicating factors to the visual surrounding, for instance, currency, digital or printed text to the user through near real-time audio. It identifies faces, colors and faces also.
'Up to now, Orcam has amassed $130.4 million. The firm is strategizing for a pre-IPO financing round in 2021,' said Fischer.  The industry has also experienced some major IPOs. This was evidenced by the amassment of $625.2 million by Nano X Imaging Ltd (Nano), a medical imaging startup, in its public debut in August. The firm's affordable Nanox.Arc describes a 'multipurpose, full-body', tomosynthesis X-ray mechanism. We believe that after the qualifying regulatory bodies approve it, the system will be able to provide medical imaging for a significant variety of clinical procedures, in hospitals and outside and bigger imaging centers, founder and CEO of Nano, Ran Poliakine informed BioWorld. He also said that the firm had struck deals for the deployment of 5,150 systems with 9 service providers from 13 states, depending on regulatory approvals.
Also, Nanox has signed agreements whose objective is to deploy 5,500 more units in South Korea, Vietnam and the U.S. using MSaaS  business model managed software as a service.
The technology stems from field emission display technology that Sony originally created. Nano is waiting for the verdict on its 510(k) presentation to the FDA for a Nanox.Arc single-source type. By mid-2021 Nanox.Arc  intends to apply for a multi-source type. There is also an endeavor to get CE marking.
'We aim to deply 15,000 Nanox.Arc units all over the world by year end of 2024,' said Poliakine.
More positive accounts
In the meantime, several different projects are making Israel's reputation as a med-tech popular space stronger; a number of them trigger major interactions.
Rehavot, Todos Medical Ltd, based in Israel is creating blood tests to trace cancer and neurodegenerative illnesses early by utilizing Fourier-transform infrared spectroscopy. The previous year, it declared its intentions to implement the technology to diagnose infections like COVID-19.
Another illustration is Bluewind Medical Ltd, based in Haifa; it has created the Renova Istim implantable neuromodulaiton mechanism for treating overactive bladder; this illness impacts around 20% of individuals globally. The firm is recruiting patients in Europe and the U.S. in a pivotal test.
Shefayim's Zebra Medical Vision Ltd won Healthpoint FDA clearance in December. It presents an AL solution for deriving bone sizes from X-ray scans. The work of the tool is to assist in strategizing orthopedic surgical processes. In addition, last month, Tel Aviv's Emedgene Technologies Ltd revealed a nonexclusive patnership with Illumina Inc. based in San Diego, and the combination of automatic reading into Illumina's Trusight Software Suite for rare genetic illnesses. The firm's application for Clinical Rare Disease is among a series of Al-powered applications for high-throughput genomic interpretation in research and clinical use cases.
Envision Medical Ltd, who created electromagnetic feeding tube placement (fields-guided) technology said in September that it was collaborating with a big U.S. hospital chain to introduce the Envue navigation tool (FDA cleared) to 150 hospitals all over the country to assist in catering to the demand in the midst of the coronavirus pandemic.
An electromagnetic navigation technological source depends on awareness and tools obtained from the Israeli Army, said Doyon Bessler the CEO to BioWorld.
Investors with vast experience gained experience and a supportive government; it is an ideal recipe!' he wrote.
Conducive surrounding
Each illustrates Israeli startups that are promising, which could help in decreasing the country's reliance on imported medical tools. Assisting to improve med-tech innovation is a series of incubators, accelerators and programs that the government funds.
Zebra Medical Vision's marketing vice president Adi Jacobson stated that accelerators and incubators are a crucial source of tools, services and money for startups. They have a 'valuable contribution' in 'drawing' out the ideal ideas from a range of israeli startups at their inception stage, and give them support from the beginning,' he indicated in an email.
'If you closely examine the startups that managed to grow into profitable firms, you will note that a powerful, ambitious founding team and a suitable product to a genuine market problem area is something they all have in common, which accelerators count on from the beginning.'
'Israeli offers a superb testbed for upcoming and new innovations. Its population uses health services significantly and its healthcare system is moderately full of 4 HMOs providing services to most of the state, therefore, the decisions made are done so in a centralized manner, Emedgene's CEO and co-founder, Einat Metzer informed BioWorld.
'The traditional ideas emphasizes how vital it is to be the forefrontt of advancement and the 'decision-makers' would always be interested in obtaining the newest and most monumental in any medical sector. It signifies that health care entrepreneurs have moderately simple access to access their ideas and implement early validation.'
Israel's heavily populated healthcare system also needs to back fast innovation. 'Most individuals do not budge from their HMO, from beginning to end, offering every HOM maximum access to patient date,' stated Fisher.
'This entire information is recorded by every HMO's totally interoperable electronic health record mechanism.'
This massive influx of patient information affects Israeli innovator's capability of developing Al and machine learning-based solutions fast and how easily they can be implemented.
'We clearly note other investment opportunities for investing in med-tech ventures in Israel, stated KDT's Chugg. 'When you consider what is currently going on with the coronavirus pandemic, it has revealed numerous flaws in our heal care system. It indicates the chance available to grow in regard to quality of reducing expenses, care quality, or the two.'