Emirates to Introduce Daily Dubai-Tel Aviv Flights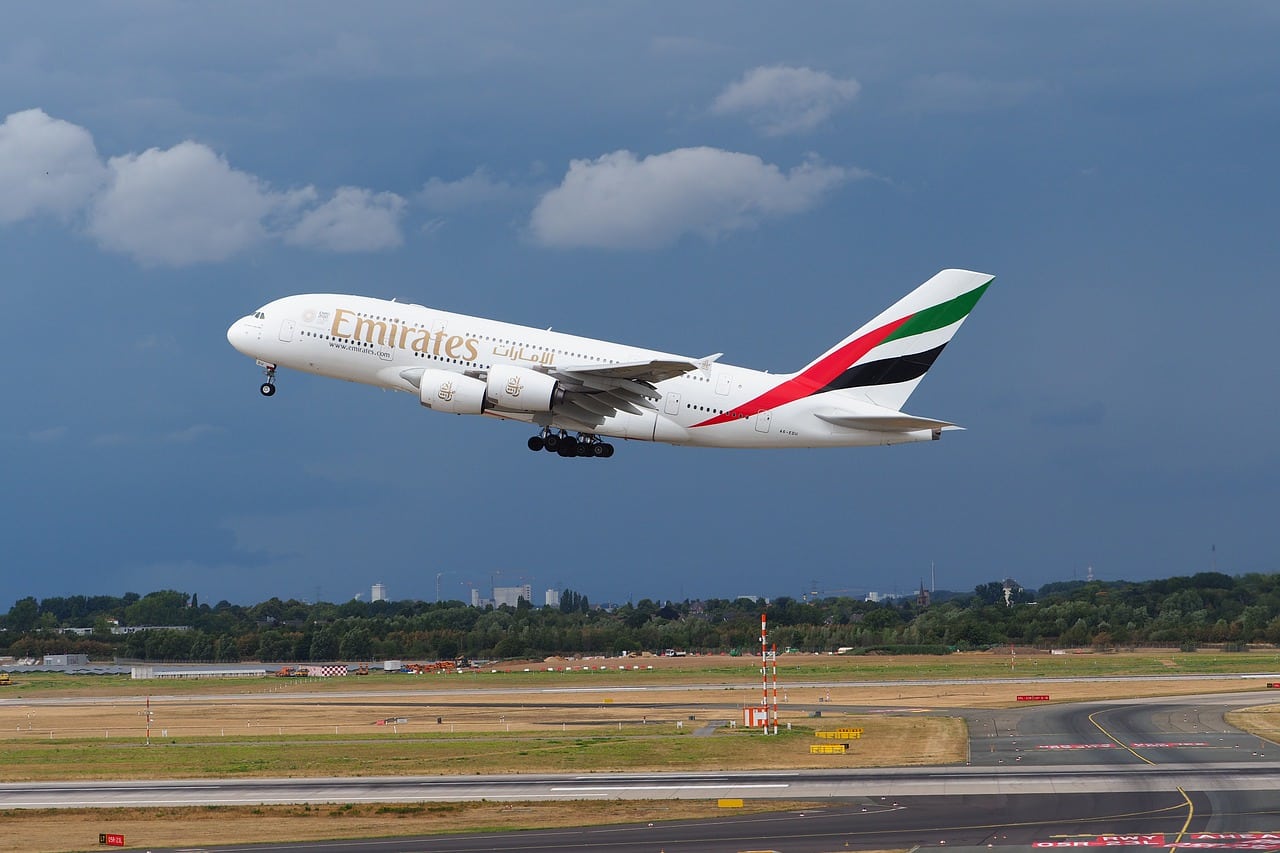 The UAE airline Emirates announced that from December onwards, it would introduce daily flights between Dubai and Tel Aviv. This is the latest sign of strengthening relations since Israel and the United Arab Emirates normalized ties last year in September. Based in Dubai, the carrier is one of the largest carriers in the world and is one of the flag-carrying airlines of the UAE. The airline said that this new service would 'seamlessly' link Israel with its global network of more than 120 destinations. Beginning December 6th, flights will depart Dubai with the tag of EK931 at 14:50 local time and will arrive at 16:25 local time at the Ben Gurion airport. 
Return flights will leave from Tel Aviv with the tag of EK932 at 18:25 local time and will reach at 23:35 local time. According to Emirates, the flights will use its Boeing 777-300ER aircraft and will offer seats for the first, business and economy class. Kosher meals will also be available to the passengers upon request. The airline said that the flight timings would provide travelers with convenient access to some of the major leisure destinations other than Dubai, such as the Indian Ocean islands, Thailand and even South Africa. The services will also establish inbound connections on Emirates flights to Tel Aviv from almost 30 locations across the US, Mexico, Australia, South Africa, Brazil and India. 
All of these locations are known for having large Jewish communities. A codeshare arrangement will be made available to Emirates passengers with the Flydubai airline, which would give them direct connections to a total of 210 locations that are spread across 100 countries. Travelers will have more options to fly to and from Tel Aviv, thanks to Emirates. The airline's chief commercial officer, Adnan Kazim said that they were looking forward to cater to leisure and business travelers from Israel to Dubai, as well as other destinations that are part of Emirates' network.
Airfreight services will also be provided by Emirates for a capacity of 20 tons in order to support the export of vegetables, high-tech goods, pharmaceuticals and other perishable items from Tel Aviv. He added that cargo flights would also manufacture semiconductors, raw materials and e-commerce parcels. Only a couple of months after the agreement last year, Flydubai had introduced commercial flights between Tel Aviv and Dubai. Regular flights are also offered by Israeli carrier Arkia and Abu-Dhabi based airline Etihad. 
The normalization between Israel and the United Arab Emirates is a deal that was brokered by the administration of the former US President Donald Trump. The Abraham records were signed in September 2020 and included the United Arab Emirates, Sudan, Morocco and Bahrain. The agreement was infuriating for Palestinians as well as their supporters. Since then, reciprocal embassies have been opened by the UAE as well as Israel. Ties between the two countries are expected to deepen further because an agreement was finalized last month for collaborating on various space projects. This includes the launch of an unmanned space mission called 'Beresheet 2' to the moon.